The Executive Advisory Board advises the American Board of Forensic Accounting (ABFA®) in various professional and legal matters.  The members of the board are listed below.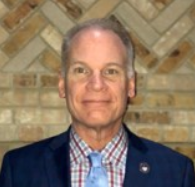 Dr. Scott P. McHone
CPA, MSActg, PhD, CRFAC, FABFA, DABFA, ABGOV, CRFAU, RFI, LHA, CCSA, CGMA
Dr. Scott P. McHone, CPA, PhD has been providing accounting solutions since 1986. Along with being a Certified Public Accountant, Scott is also a Certified Forensic Accountant® and a Chartered Global Management Accountant, and has also earned a certificate in Six Sigma. Scott owns and operates a CPA firm in California and is also the Executive Director of the American Board of Forensic Accounting®.
Stuart N. Busby
CPA, CRFAC, ABGOV, RFI, LHA, DABFA, FABFA, CGMA
Stuart has been a Certified Public Accountant since 1993 and has extensive audit, accounting, and investigative experience in the financial services, education, and health care arenas. He currently serves as a Senior Advisor over Program Integrity at a large state agency and is a sole proprietor of his own firm in the Sacramento Valley.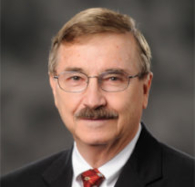 Dr. Larry Crumbley
CPA, CRFAC, RFI, DABFA, FABFA, CFF, FCPA, PhD
Dr. Crumbley is a professor at Texas A&M University-Corpus Christi and teaches courses in both Fraud and Forensic Accounting as well as Petroleum Accounting. Over the years, he has instructed at several universities including:
Louisiana State University (Emeritus)

Penn State University

New York University
Texas A&M University (23 years)
University of Florida
University of Southern California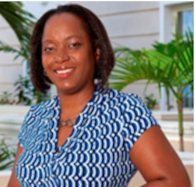 Tricia-Ann Smith DaSilva
BsC (Hons), CA, CPA, CISA, CRISC, CRFAC, MBA
Tricia-Ann is a Director at PwC Jamaica and has more than 14 years experience in the accountancy profession, providing services to Assurance clients. Tricia-Ann has gained experience in financial, internal, and IT audits in varying industries. She has extensive experience in the review of consolidated accounts in accordance with IFRS and reporting on the accounts of groups of companies. Her experience also includes the review of complex transactions including reorganizations. In addition to being a member of the Advisory Board of ABFA, Tricia-Ann is also on the American Institute of Certified Public Accountants' Champions Task Force – Women Initiative Executive Committee and the Board of Directors for Information Systems Audit and Control Association (ISACA) Kingston. She is also the Treasurer of ISACA Kingston and Member Trustee for Mentors Limited (2006) Superannuation Fund.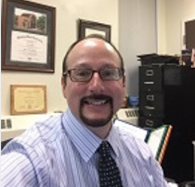 Dr. Brian K. Harte
ABGOV, RFI, LHA, CHPP, MCJ, PhD
Chief Operating Officer, American Board of Forensic Accounting®
Dr. Brian Harte is Associate Dean of External Affairs and Graduate Studies within the Collins College of Professional Studies at St. John's University. He has over 14 years of experience teaching criminal justice and business students at both the college and university level. Brian is an international award winning researcher and has published articles in several academic journals including, but not limited to: the Journal of Management and Business and the Journal of Applied Financial Research.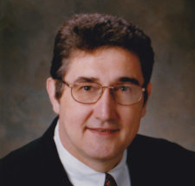 John R. Janicek
CPA, CVA, ABV, CFF, FCPA, CRFAC, MAFF
John is the owner of John R. Janicek, CPA P.C. and the managing member of Janicek Valuation and Forensic Services, PLLC. He has over 28 years of experience as a Certified Public Accountant and has earned Business Valuation and Forensic Evidence credentials from the National Association of Certified Valuators and Analysts (NACVA), the American Board of Forensic Accounting® (ABFA), the American Institute of Certified Public Accountants (AICPA), and the Forensic CPA Society. John has been a member of the Adjunct Faculty–Business Division at Volunteer State Community College in Gallatin, Tennessee since 1987 teaching both tax and accounting courses and is a member of the college's Curriculum Advisory Board. He has provided expert witness testimony in both federal and state courts on Business Valuation and Forensic Accounting Evidence. John's practice is now exclusively focused on providing business valuation, litigation support, and forensic accounting services.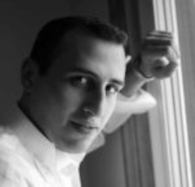 Ilya Podolskiy
Mr. Podolskiy is a Certified Public Accountant who brings 10+ years of accounting and audit experience in the financial and insurance industries. Throughout Ilya's career, he was the leader in transformation and reorganization projects, IPO preparation, Acquisition and Divestitures, SOX compliance, and other key business initiatives and audit engagements. Combining his experience with continued education in the accounting and fraud areas, Ilya exemplifies excellence and drive that motivates positive professional change.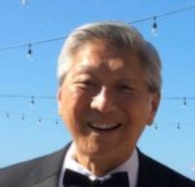 Thomas T. Ueno
CPA, CRFAC
Director of Education and Training, American Board of Forensic Accounting®
Mr. Ueno is a principal of Thomas T. Ueno CPA and a Certified Forensic Accountant®. He is qualified and experienced in litigation support and forensic accounting and is a Certified Public Accountant (Certified in Financial Forensics) with experience in auditing and management consulting. He serves as an expert witness and consultant. He was partner-in-charge of an international CPA firm's consulting department in Honolulu where he directed information management projects, development of strategic plans, and business rescues. He directed the firm's litigation support practice and was a member of the firm's national litigation support committee. He served as the firm's liaison for its management consulting operations in the Asia-Pacific. He also served on the firm's national government services committee.