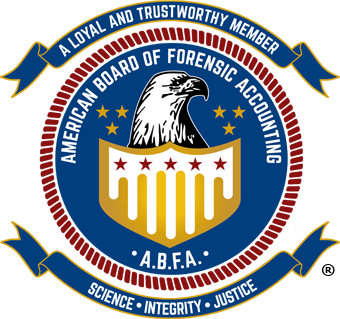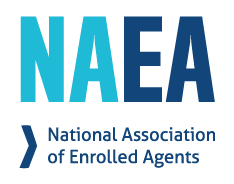 ABFA and NAEA - The Best of Both Worlds
We are proud to work with the National Association of Enrolled Agents as we promote the field of forensic accounting. Forensic accounting is an area where individuals with tax preparation experience can excel.
Forensic accounting can be defined as identifying, recording, settling, extracting, sorting, reporting, and verifying past financial data for settling current or prospective legal disputes.
The field of forensic accounting is constantly expanding and lucrative – in fact, forensic accountants earn on average 17% more than Senior General Accountants and 26% more than Tax Accountants (Robert Half 2021 Salary Guide). For individuals who are self-employed, the billable rates are one of the highest in the accounting profession. The ABFA offers many certifications in forensic accounting – click the brochure or follow this link to download your copy!
The time to start is now! Read on to learn more and receive a special NAEA discount in the process.
Three Steps to Receive an ABFA Certification
There are three steps necessary to receive any of the ABFA's certifications – Apply, Prepare, and Pass:
APPLY – The first step is to fill out the ABFA Member Application. There is no cost to apply! We do this
because we want to make sure our programs and courses meet your individual academic and career needs.
After we have reviewed your application and conducted our process, we will contact you and let you know
which programs and courses are the best fit and develop an academic pathway towards learning forensic accounting.
PREPARE – As an educational requirement, all members take the Forensic Accounting Review. We have
found the best way to ensure individuals have a solid foundation in forensic accounting is through our
academic process. We value experience but granting certification on experience alone can be problematic
as there is no true measurement process and it is subjective to the judgement of the person(s) making
the determination. We want to give you the best opportunity to succeed as a forensic accountant!
PASS – The certification exam assesses your knowledge and competence in professional forensic accounting services and is a fully comprehensive exam covering forensic accounting, fraud, litigation services, cyber
security issues, and valuations. Our goal is for you to become well versed in the subject matter.
The Forensic Accounting Review
One of the cornerstones of the ABFA is the Forensic Accounting Review. In conjunction with Dr. D. Larry Crumbley, emeritus professor at Louisiana State University and current professor at Texas A&M-Corpus Christi, and an esteemed group of educators and professionals, we developed a course that covers the broad-based knowledge of forensic accounting. The Forensic Accounting Review is divided into three sections, Basic, Intermediate, and Advanced. As a NAEA and ABFA member, you will receive a $100 discount (government pricing) on the course.
Click the logo on the right for more information and view the FAR in action by watching the video.
The following is a summary of certification costs:
First year general membership: $165 for non-student US residents
Forensic Accounting Review (FAR) course: Member price $695

[$595 for NAEA members]

Required textbook for the FAR: Forensic and Investigative Accounting (7th Edition or newer) by Dr. Larry Crumbley
Certification exam fee: $585 (this cost may be deferred until you're ready to sit for the exam)

Payment plans are available–contact the ABFA directly for more information
Two Certifications for Enrolled Agents - Registered Forensic Investigator (RFI) and Certified Forensic Bookkeeper (CFB)
As a member of NAEA, we believe two certifications by the ABFA will work well for your forensic accounting career. These are Registered Forensic Investigator (RFI) and Certified Forensic Bookkeeper (CFB).
The RFI certification is for individuals who are interested in forensic accounting and analysis. A Registered Forensic Investigator's primary purpose is to investigate forensic matters and help detect and prevent fraud.
The CFB certification is for individuals who work for or support forensic accountants, attorneys, businesses, or professional corporations. A Certified Forensic Bookkeeper's primary purpose is to utilize their bookkeeping skills in forensic matters. Individuals with a solid bookkeeping background tend to outperform others who do not.
Learn more about each program by clicking on the respective logos.

Other Certifications from the ABFA
The ABFA offers additional certifications including the following:
If you have any questions, please feel free to give us a call or send an email.
We look forward to serving you on your forensic accounting journey!